ASTM A193 Grade B16 Double End Studs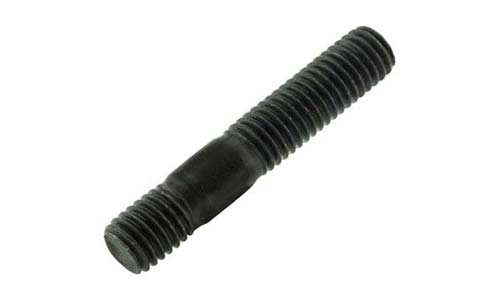 Boltport manufactures ASTM A193 Grade B16 double end studs to ASME B18.31.2, B18.31.1M, DIN 938, DIN 939, DIN 940 & DIN 2510 standards, with coarse, fine and extra fine threads. We produce both metric and imperial sized double end studs with different nut engagement length and full compliance to ASTM A193 Grade B16 specification.
These b16 double end stud bolts can be used in high tensile bolting in boilers, pressure vessels, valves, pipeline flanges and fittings, intended for use in high-pressure or high-temperature service range between -20ºF (-30ºC) to +1100ºF (+593ºC).
Visit Specification page to find information on ASTM A193 Grade B16 chemical composition, mechanical properties, tensile strength, yield strength, hardness, heat treatment, thermal expansion, raw material properties, product marking, and referenced product standards, etc.,
For a quick quote on ASTM A193 Grade B16 Double End Studs, please contact our sales team at info@boltport.com
Double End Stud Sizes & Thread Specifications
| | |
| --- | --- |
| Metric Sizes | M12 to M152 |
| Inch Sizes | 1/2" to 8" |
| Metric Threads | ISO, ASME |
| Imperial Threads | ASME, BSW, BSF |
| Thread Standards | ISO 68-1, ISO 268, ISO 724, ASME B1.1, ASME B1.13M, BS 84, BS 3643 |
Double End Stud Standards
Applicable Coatings